VITAL PARACHUTE > MILITARY > MATERIALS: MIL-SPEC
All materials are qualified, manufactures in strict accordance with current applicable military standards. There are some items should be ordered in minimum quantity because of the exorbitant cost of handling small orders.
MIL-C-44378
MIL-C-7020
MIL-C-7350
MIL-C-498
MIL-C-43805
MIL-C-3953
MIL-C-7219
CCC-C-419
MIL-C-10296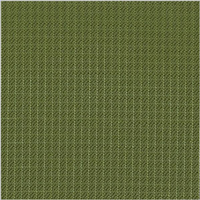 MIL-C-5040
MIL-C-7515
MIL-C-17183

MIL-W-4088
MIL-W-27265
MIL-W-5625
MIL-W-5665
MIL-W-530
MIL-W-9406
MIL-W-5664
MIL-T-5038
MIL-T-5666
MIL-T-6134
MIL-T-5661
A-A-55126

60B4313; Canopy release, female
60J4328; Canopy release, male
MS22002; Link connector, removable
MS70124; Adapter, tensioner and spring
MS22014; Adapter, adjusting strap
MS22017; Snap ejector, quick fit
MS27765; V-ring, tensioner and spring
11-1-485; D-ring, wide mouth
MS22020; Triangle link, equipment ring
MS70120; Snap assembly, static line
55B6261; Pin, snap locking
A-A-1975; Toggle, dowel, hardwood, diameter 5/8"
MS27762; Ring, reefing, control line guide, Φ 1/2"
MS70121; Snap connector, ear on guard
MS70112; Ripcord assembly, releases pilot chute
48A6975; Spring, ripcord, activate pilot chute
59C22010; Frame, umbrella shape, pilot chute
42D14626; Frame, rectangular shape, parachute pack
MS70092; Fastener, parachute pack
MS22048; Grommet and washer, Φ 15 mm
MS27763; Cone, releasing, locking ripcord pins
45A28142; Stiffener, cone flap, parachute pack
50A6153; Eye, corresponding hooks
46A3155; Hook, corresponding eyes
MS90296-7; Spring, pack opening band, 16-1/2" long
MS90296-6; Spring, pack opening band, 12-1/2" long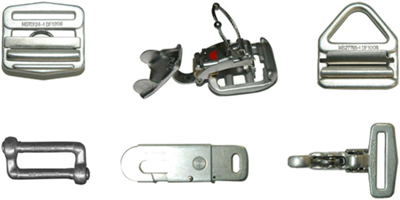 All products are manufactured in accordance with the military standards.
If you have a special need for something, please contact us.